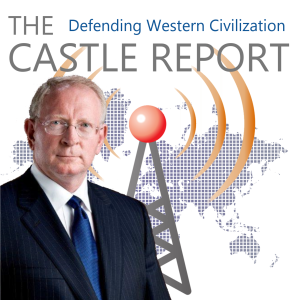 Darrell Castle provides a post-mortem of the 2020 Presidential Election
Today's Podcast: Listen Now
Hello this is Darrell Castle with Today's Castle Report. Today is Friday the 6th day of November in the year 2020 and to tell you the truth I don't feel much like talking today, but I'll try. I won't lie to you by telling you that the Castle family is doing fine today because some of us are suffering. I'm sure the family daughter is just fine, and my dear wife Joan just rolls with the punches and tries to keep me levelheaded, but I have been suffering since Tuesday night.
There is no clear winner as of this recording, and there might not be for weeks. Will there be a new court ordered election or just endless counting and fraud allegations? One thing seems clear and that is that the world has seen the American Democratic process with all the glory and grandeur stripped away and only the chaos and division remaining...  (Continue reading transcript)
Subscribe: Apple Podcasts | Android | Google Podcasts | Stitcher | RSS | More
Do you like this post?