Join Monica Perez at noon on January 2, 2021 for a live update on the latest regarding the Battle of the Steal in Georgia. Her guest will be Garland Favorito, CP-GA Elections Director and Executive Director of Voters Organized for Trusted Results in Georgia (VOTER-GA). You'll get up-to-date information on the Fulton County lawsuit by VOTER-GA plaintiffs to inspect suspected fraudulent ballots.  The interview was archived and is available for viewing, click the image below.
---
Doug Wilson writes with clarity on the forces shaping the outcome of our 2020 elections.
Today's Podcast: Listen Now
As you entertain doubts about the integrity of this last election, as well you should, you should not be looking at those things which you cannot see, but rather at the things you can see. Don't be that guy who thinks that a loss for his candidate necessarily means the other side cheated. It doesn't work that way. Losers who think like that are losers in more than one sense.
But at the same time, you must also not be that guy who proclaims automatic faith in "the integrity of our processes" when this is manifestly and plainly not the case. Our processes are entirely corrupt. How so?
Read more
---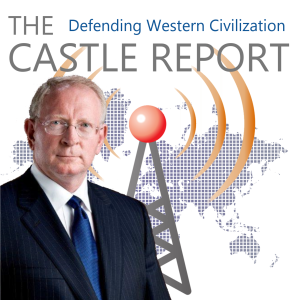 Darrell Castle provides a post-mortem of the 2020 Presidential Election
Today's Podcast: Listen Now
Hello this is Darrell Castle with Today's Castle Report. Today is Friday the 6th day of November in the year 2020 and to tell you the truth I don't feel much like talking today, but I'll try. I won't lie to you by telling you that the Castle family is doing fine today because some of us are suffering. I'm sure the family daughter is just fine, and my dear wife Joan just rolls with the punches and tries to keep me levelheaded, but I have been suffering since Tuesday night.
There is no clear winner as of this recording, and there might not be for weeks. Will there be a new court ordered election or just endless counting and fraud allegations? One thing seems clear and that is that the world has seen the American Democratic process with all the glory and grandeur stripped away and only the chaos and division remaining...  (Continue reading transcript)
Subscribe: Apple Podcasts | Android | Google Podcasts | Stitcher | RSS | More
---