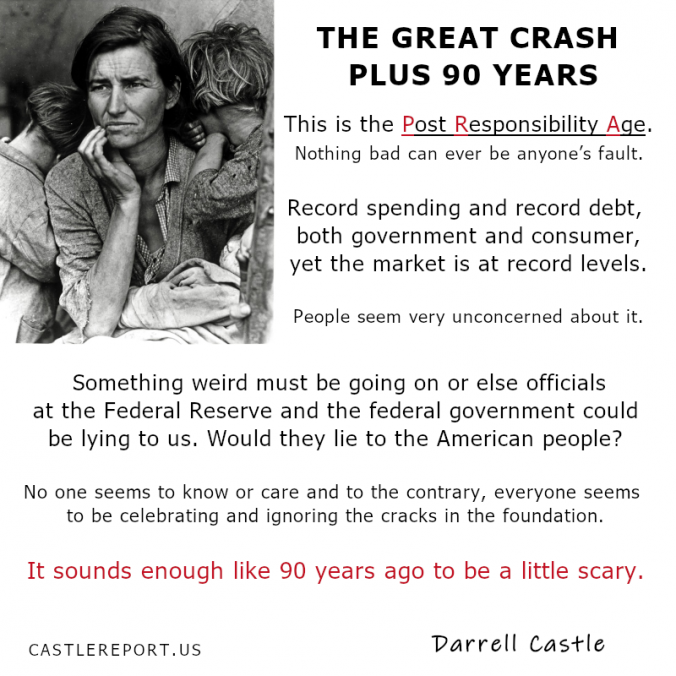 Darrell Castle talks about the CIA's efforts and level of success in executing regime change in America.
Today's Podcast: Listen Now
Hello, this is Darrell Castle with today's Castle Report. Today is Friday November 1, 2019 and there are so many things we could talk about today, because so many events are happening in our current world, but instead we journey back 90 years. We look at the Great Crash on its 90th anniversary in the hope that by examining the past and its great events, we can learn something about the present and the great events of the future. Yes, it has been 90 years since the stock market crashed, sending the U.S. economy into depression. So what have we learned? That is the question for today...  (Continue reading transcript)
Subscribe: Apple Podcasts | Android | Google Podcasts | Stitcher | RSS | More
Do you like this post?