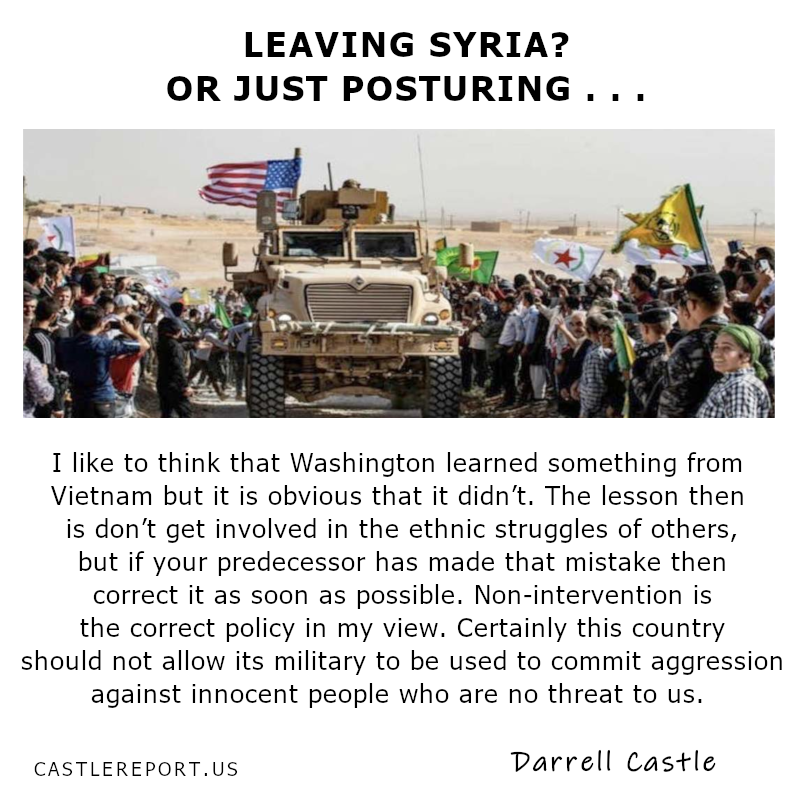 Darrell Castle talks about Syria and President Trump's recently announced decision to pull US troops from that country.
Today's Podcast: Listen Now
Hello, this is Darrell Castle with today's Castle Report. Today is Friday, October 11, 2019, and on this Report I will be talking about Syria and the President's recently announced decision to pull U.S. troops from that country, but first I want to remind you that next Friday I will be attending the Constitution Party National Committee Meeting so there will be no Castle Report next week. God willing I will be back with you Friday, October 25th. (Continue reading transcript)
Subscribe: Apple Podcasts | Android | Google Podcasts | Stitcher | RSS | More
---
Outside a Cobb County Chick-fil-A, a representative from a conservative Christian group told Davis she supports the biblical definition of marriage and family and Cathy.
"We believe he should be able to express that without other groups coming in and trying to, you know, hurt his business," said Rebekah Davis of the Constitution Party of Georgia...
See the full report from WSB-TV reporter Diana Davis
---